Amramp Salutes Veterans - Veterans' Day 2015
When President Wilson first proclaimed November 11 as the first commemoration of Armistice Day he said, "To us in America, the reflections of Armistice Day will be filled with solemn pride in the heroism of those who died in the country's service and with gratitude for the victory, both because of the thing from which it has freed us and because of the opportunity it has given America to show her sympathy with peace and justice in the councils of the nations…"
Here at Amramp, we also wanted to express our gratitude to those who serve and have served our country and recognize their sacrifice with these images we have collected of each of the five branches of the military. All of us send our gratitude to those currently fighting overseas and to their families. Thank you for your service.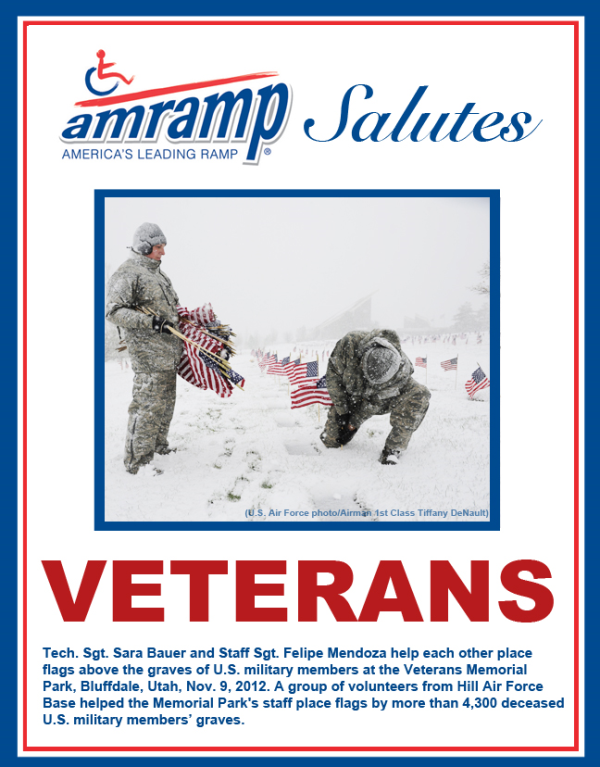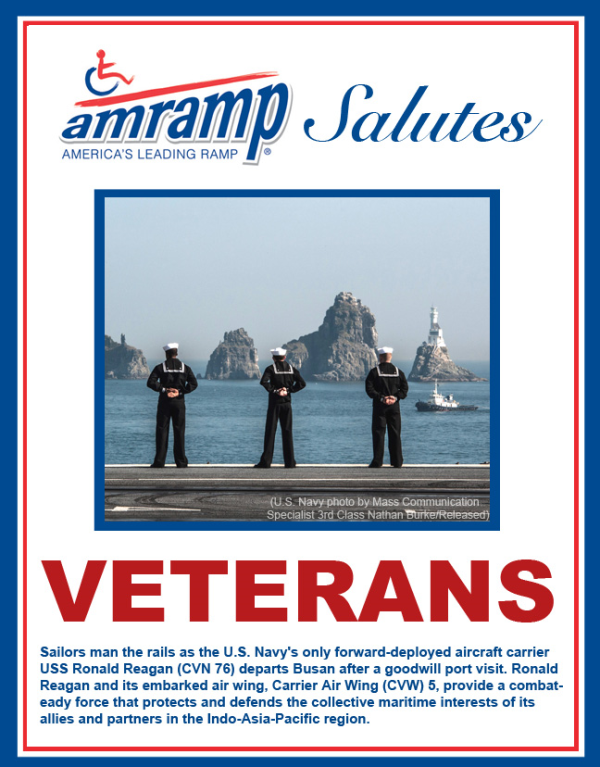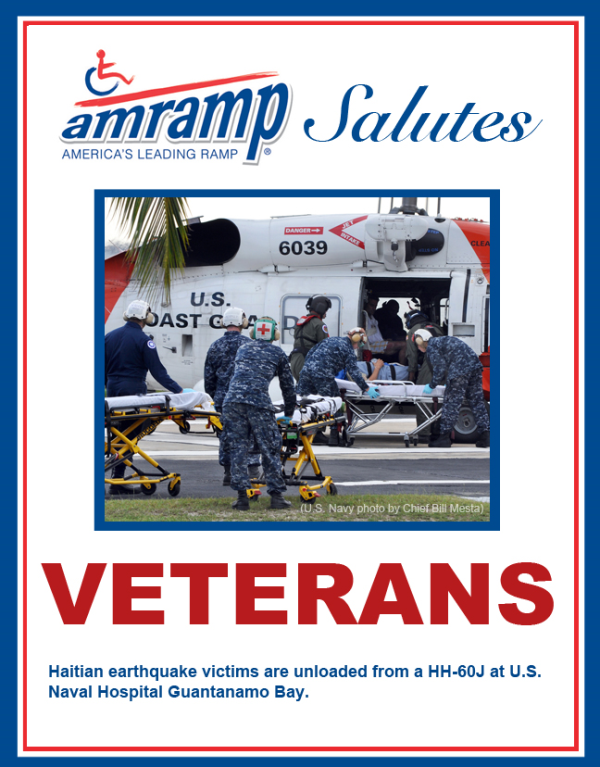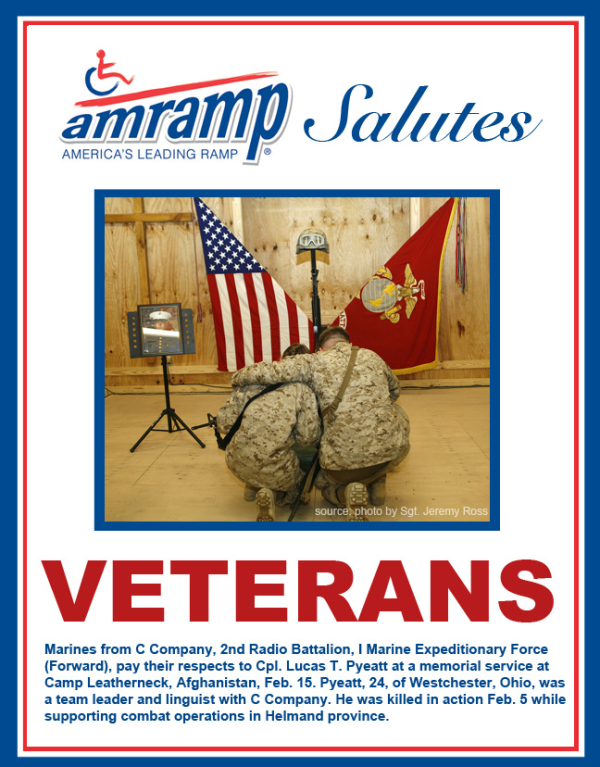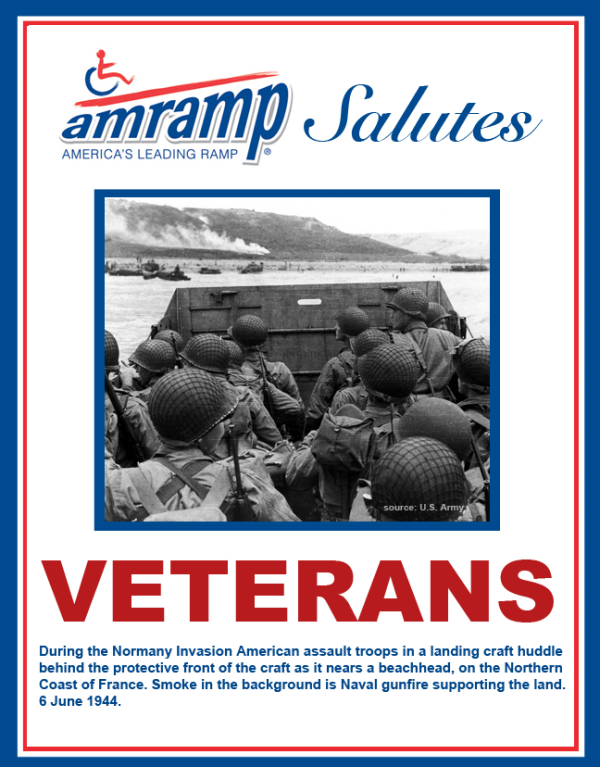 Wheelchair ramps installed in days not weeks
Call Amramp today to schedule a free on-site estimate
Please contact Amramp's National Customer Service Center 888-715-7598